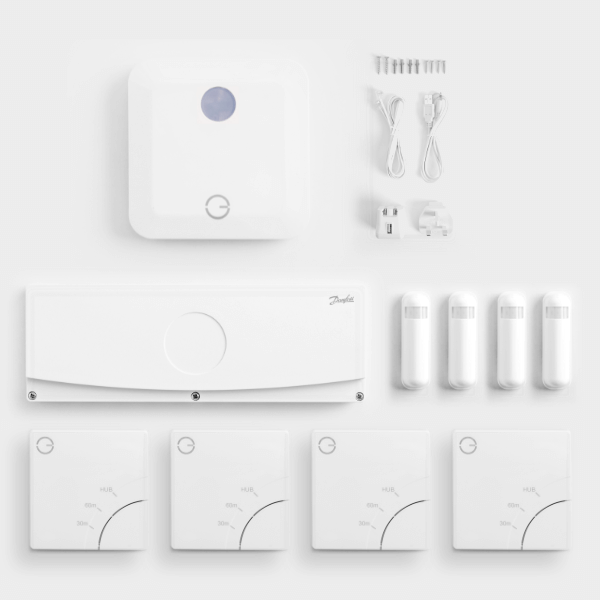 Four Zone Underfloor Smart Heating Kit
Genius Hub can be used to control your underfloor heating.
This kit includes all that you need to control 4 zones of underfloor heating.
If you do not yet have underfloor heating, then we recommend JK floorheating, who can provide excellent quality installation of underfloor heating in your home in a single day, using their innovative installation process that minimises mess and does not require replacing your existing floor material.