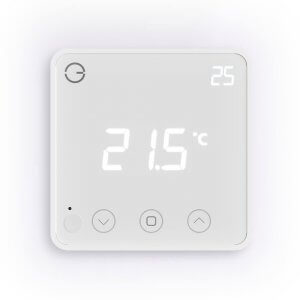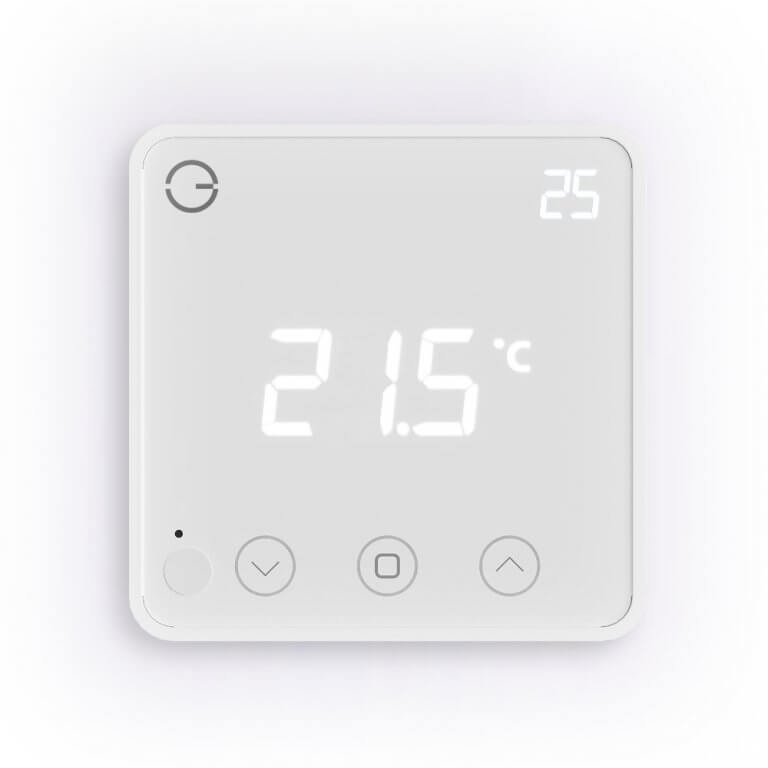 The New Genius Room Thermostat
Introducing the new Genius Room Thermostat, this product has been redesigned and is significantly different to its predecessor. With the new sleek design this product is the perfect addition to a home, the attractive LED screen will display the measured temperature within the room it is placed in. The new thermostat also makes it easy for you to temporarily adjust the temperature by simply pressing either the increase or decrease buttons, and showing the new set temperature in the top right hand corner of the display.
Where can I install the Genius Room Thermostat?
The ideal location to install the Genius Room Thermostat is on an internal wall, out of direct sunlight and at chest height. This will ensure your Genius Room Thermostat is providing a highly accurate temperature reading. Unlike the Genius Radiator Valve that in some homes has to infer the room temperature from behind sofas or heavy curtains, the Genius Room Thermostat can be installed in the ideal location of a room to give you the most accurate temperature reading.
What solutions can I use the Genius Room Thermostat for?
The Genius Room Thermostat is a versatile product and can be used for a large range of different solutions, examples of these can be:
Radiators (Zone or My House)
Wet Underfloor Heating
Electric Heating
What is the battery life?
Supplied with 3 AA batteries, lasts for up to 2 years. No tools are required to change the batteries, making it a quick and simple task. Battery warnings are provided on the app, and via the screen of the device.
This device is now available from the Genius Hub Shop, if you have any questions on the new Genius Room Thermostat please contact our sales team.