With the likes of Airbnb, taxi hotels and other alternatives gaining traction in the hospitality market, some hotels have turned to technology to give them a step up in the industry. Whether you prefer the comforts of home or relish the opportunity to indulge your inner geek, these hotels are equipped with an array of intriguing gadgets that will make you never want to leave the room. From retina scanners to nail-polish dryers, we've chosen our favourite high tech hotels.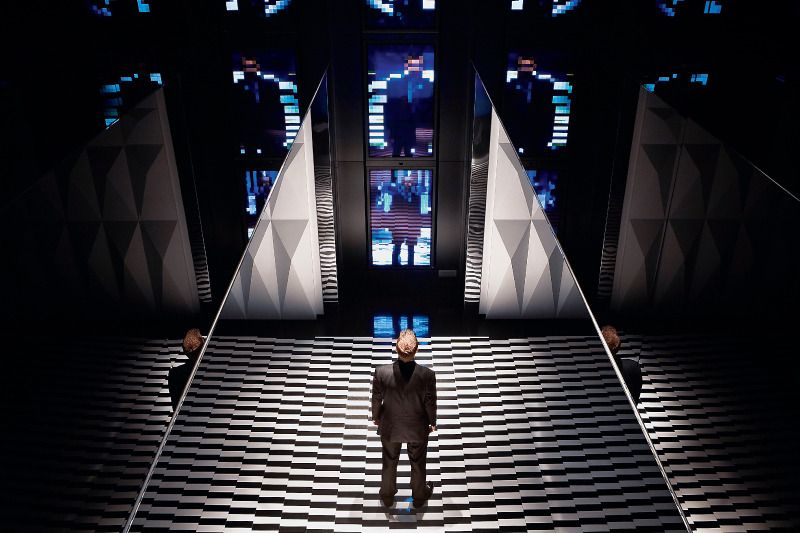 Best for… Security
Yotel, New York
Don't be fooled by the tacky exterior and lighting scheme – this futuristic hotel is pushing the boundaries in all senses. After checking in a self-service kiosk, watch YOBOT, the 15-foot robot concierge, spring into action as it organises and securely stores your luggage away. When not in slumber, the motorised beds fold away so you finally have enough floor space to do that 5,000 piece puzzle you've always wanted.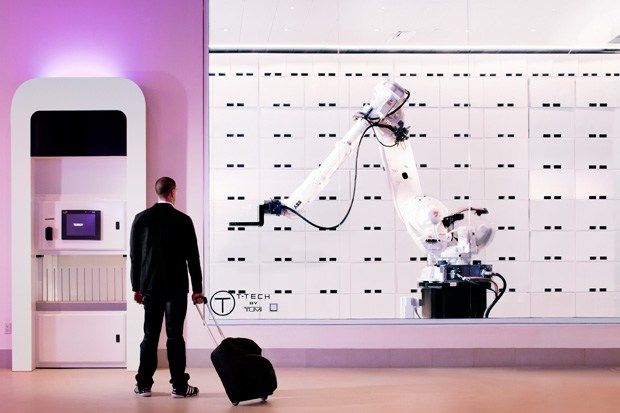 Nine Zero Hotel, Boston
The unique entry system is bound to win you over at downtown Nine Zero. They've recently introduced iris scans to regulate access to their 'presidential suite', which has indeed been called upon by former president Bill Clinton. With general manager Jimmy Hord claiming 100% accuracy, the scanners also control the comings and goings at the employee entrance.
Best for… Excess
The Peninsula Hotel, Tokyo
Whether for work, rest or play, this tech-loving hotel won't leave you short of ways to occupy your time. The Deluxe Suite is kitted out with an executive workspace and VOIP technology, radio with over 3,000 music stations and 42 inch plasma screen television. For ultimate comfort, a mood lighting pad, blackout screen, temperature and humidity controls and, as should go without saying, a nail polish dryer. Guests can also book a hotel package which includes a digitally interactive, augmented reality Pokémon treasure hunt. We're told this is strictly "for children"… and beg to differ!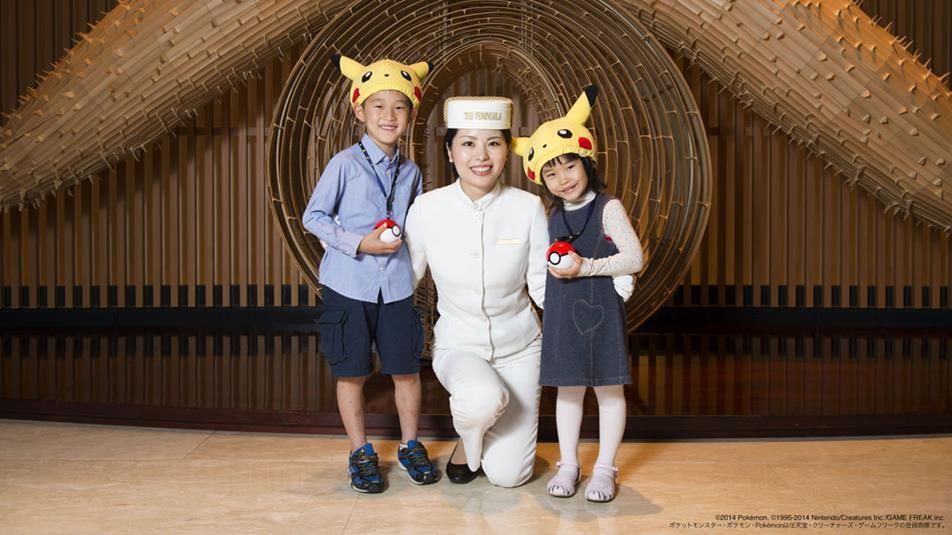 Best for… Budgeters
hub, by Premier Inn, London
Even budget chain Premier Inn have bought into the digital revolution with their high tech 'hub' hotels. And like Genius Hub, they show that sustainability doesn't have to cost the earth. For £69 you get a room in a Covent Garden location, an app that allows guests to remotely control lighting and temperature, change television channels and order breakfast.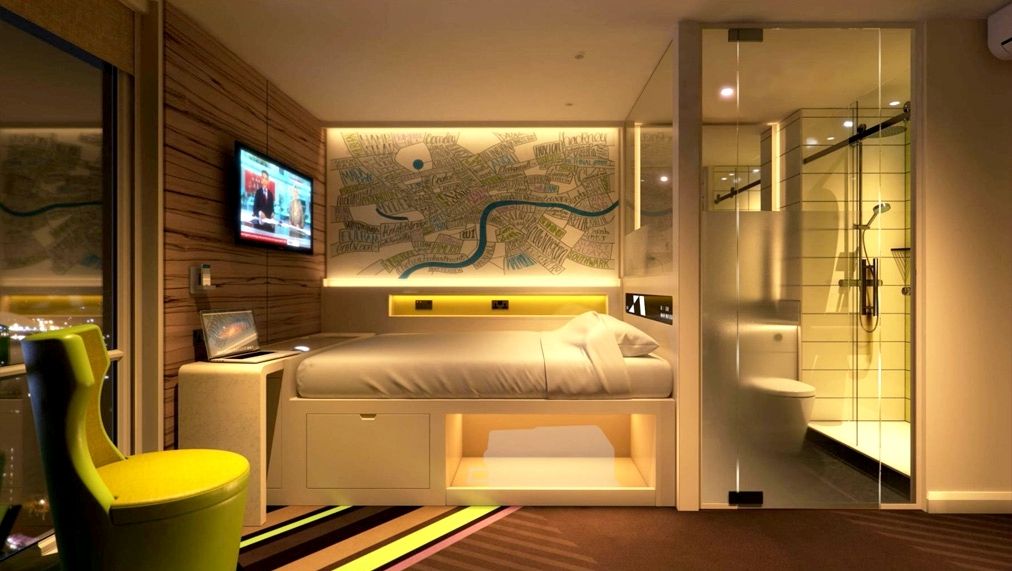 Having achieved the "highest ever sustainability rating for a UK hotel," the hub is equipped with energy saving technologies that drive efficiencies and lower expenditure. It's great to see a budget chain proving that innovation, technology and sustainability work hand in hand. With several more installments to be rolled out across London and Edinburgh, the hub's "space-efficient and digitally savvy" concept could be the next big thing for budget hotels.
Best for… Wayfarers
Eventi, New York
Perfect for those who like to travel light or simply forgot to pack. If you left your phone charger at home or are in the mood for a spot of leisurely reading, the "Business Bar" at Eventi has plenty of gadgets on tap. Essentials and accessories for guests to borrow include cables, headphones, e-readers and video-cameras. Provided your work is stored on a cloud, you don't even need a laptop; feel free to make us of their iPads, MacBook Pros and more.
Best for… Visionaries
Blow Up Hall 5050, Poznan, Poland
This project is the brainchild of Poland's wealthiest woman, whose ideal business model is a 50/50 collision of business and art. The grand entrance hall greets you with a spinning light installation, and your room key – an iPhone 5, pre fitted with a Polish sim card, is yours for the duration of your stay. The lobby is a mixture of traditional artwork and digital media, casting and pixelating an image of yourself onto a series of large screens. A room finder app shows you to your room. Once inside, the experience is markedly more normal, though not in the least bit boring. Surprisingly, this hotel is quite affordable compared to other high-end luxury hotels; room prices start at 450 złoty (GBP £76).
Be the first to read posts like this and hear about our latest offers & competitions! Sign up to our Newsletter by pressing the button at the bottom of the page.