The dream of the smart home is that everything works together. Clap your hands and say "movie time" and the blinds close, the lights dim, the music stops and the film starts playing. The challenge has always been to connect all the pieces of hardware together seamlessly and easily, so they work how you want.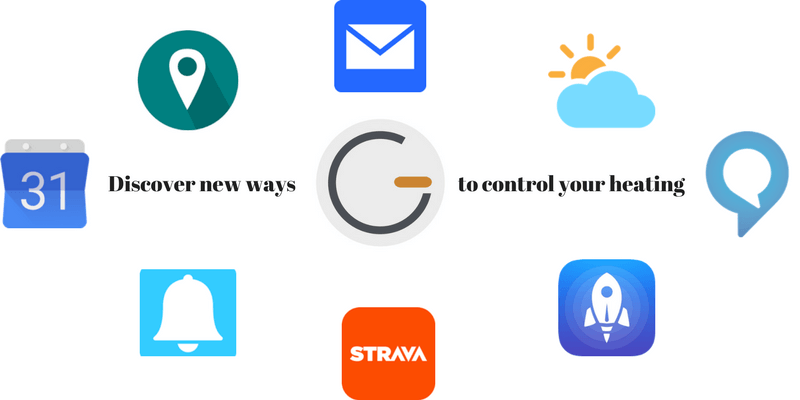 That's exactly the problem that 'If This Then That' (IFTTT) solves – and now, it works with with Genius home too! So you can control the temperature of any room of your home, based on input from other smart home devices or online services. Here's some examples:
When I get near home, switch on my heating

– Use GPS location on your phone to override your heating at a certain distance from your home

When I go away for a weekend, turn my heating off

– Use your google calendar events to turn down the heating to "frost protect"

Tell Alexa to heat my room – Use voice to control your Genius Hub system

At sunset, turn my lights on

– Use local weather data to turn on your smart plugs
Even better, you can use the Genius home sensors to make things happen, too. Each of our room sensors can detect air temperature and occupancy. For example, you can use them to:
Notify me when occupancy is detected

– Use your room sensors to trigger phone notifications while you're away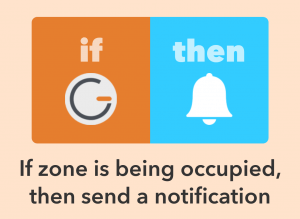 Notify me when a room gets up to temperature

– Use temperature sensing devices on your system to trigger phone notifications when the room has warmed up

Switch on my fan when the room gets too hot

– Use the temperature sensors to switch on a Genius smart plug and help you cool off
You can see some ready-made applets on the Genius Hub IFTTT service page, and can also view the full list of triggers and actions at the bottom. They're your ingredients for cooking up your own applets. There's hundreds of services you can connect Genius home with, in millions of combinations. What applet will you create?