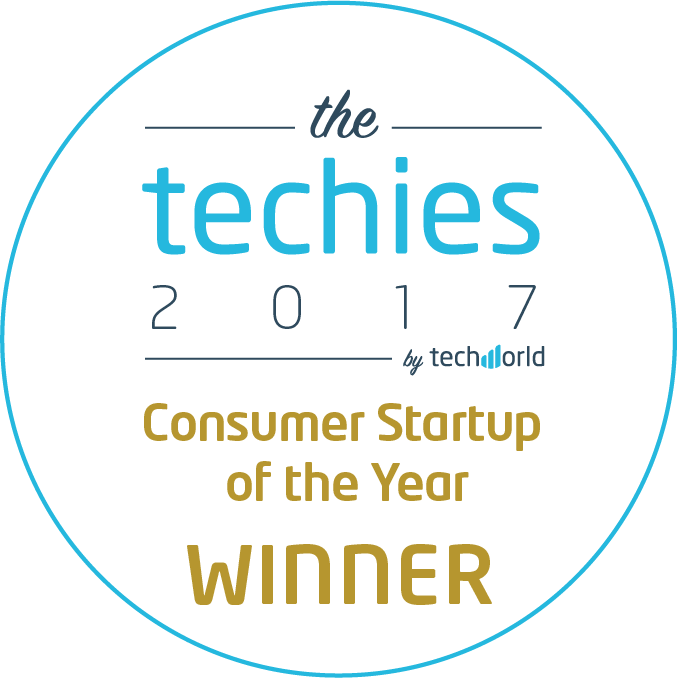 We are delighted to have won The Techies Consumer Startup of the Year award!

This award is given by the number one technology media company in the world IDG. Their PC Advisor publication has previously done a long term, in depth test of our Genius Home smart heating control and concluded:
"[Genius Home] lets you do a lot, with a relatively small amount of hardware. Between the various Eco modes, the timer, overrides and even the smart plugs this system is a true smart home system. It just needs to draw the curtains and put out the bins to have the full 'Tomorrow's World' feel. I'm really impressed with [Genius Home]."
Their sister publication, Tech Advisor, did a thorough comparison of 7 of the Best Smart Heating Controllers. They compared the Genius Hub with Heatmiser Neo, Honeywell Lyric, NetAtmo, Tado, Nest and Hive – but ultimately they decided that the Genius Hub is the best you can buy and gave us 1st prize!
"Heat Genius is very good at a very useful thing. It is easy to use and efficient, and over time it will save you the cost of installation. And it is fairly priced… It's a great product, and if you are looking to install a zoned smart heating system, we're happy to recommend Heat Genius."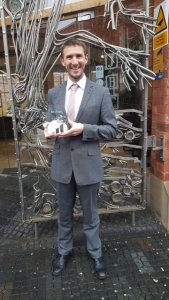 Our founders, Alasdair and Simon, tried to travel down from our Birmingham office to the awards ceremony in London last night, but sadly the disruption caused by Hurricane Doris meant they got stranded en-route. Alasdair said:
"It was frustrating that we couldn't get to the ceremony, but we're absolutely delighted to receive this award! There's some stiff competition among home heating controls from big corporations like Google and British Gas. I'm really proud that a relatively small British company like ours can create a product that can compete with those big players. Every time I read we receive an award like this, or I hear positive feedback from a customer – that's when I know we've got it right."
If you would like to find out more about The Techies 2017 winners please see this link.
Curious what the fuss is about? Explore how Genius Home works to control the heat in every room of your home, automatically.