Genius Hub Trusted Reviews - David Ludlow
The most powerful and flexible heating system that we've reviewed, Genius Hub is ideal for larger homes where individual room control is more important. If you've got a larger home and want full control over your heating, there's nothing better. Built from scratch to deliver true multi-room heating, Genius Hub is packed full of smart touches and clever features that make controlling your home's temperature easier and more powerful. Click here for full review.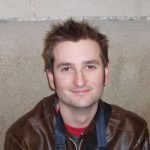 David Ludlow
@daveludlow
I found the Danfoss radiator valve to be extremely quiet – quieter than the equivalent Honeywell Evohome ones. There are plenty of heating systems that let you add individual radiator controls on top of a central thermostat, but few systems designed for multi-room heating from the ground up...
Pros of owning a Genius Hub
Book your free Genius Hub survey here!
Take a look at other case studies and how our customers are saving 30% off their heating bills.