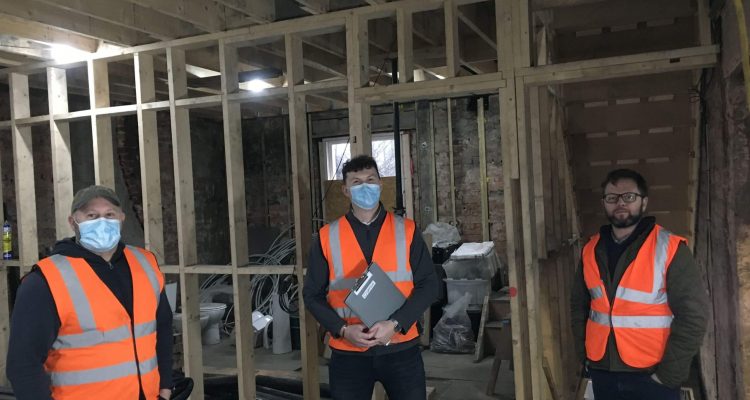 Recently our technical sales team have been conducting site surveys and meeting installers across the country who are currently working on Genius Hub projects. It has been excellent for our team to meet such skilled installers and visit new properties which will be controlled by the Genius Hub system. We have been able to offer unique advice on setups and free training to installers who have wanted to learn more about the Genius Hub.
From our team Alasdair and Will recently visited Stoke on Trent to meet Carl Spooner. Carl is an excellent installer who has a large amount of knowledge on installing the Genius Hub into properties. Whilst visiting site our Technical Sales team had the opportunity to take a look at some upcoming projects and share some ideas on how the Genius Hub can be very useful in settings such as HMO's and commercial properties.
These days on site also give our team the opportunity to provide one on one training to the entire installer team, this ensured that Carl and his team have more knowledge on site when it comes to the Genius Hub, so when setting up a new system or even commissioning an existing system they can do so with ease.
Would you like to be part of our next installer training day? If yes then please contact our technical sales team. We would love to hear from you.